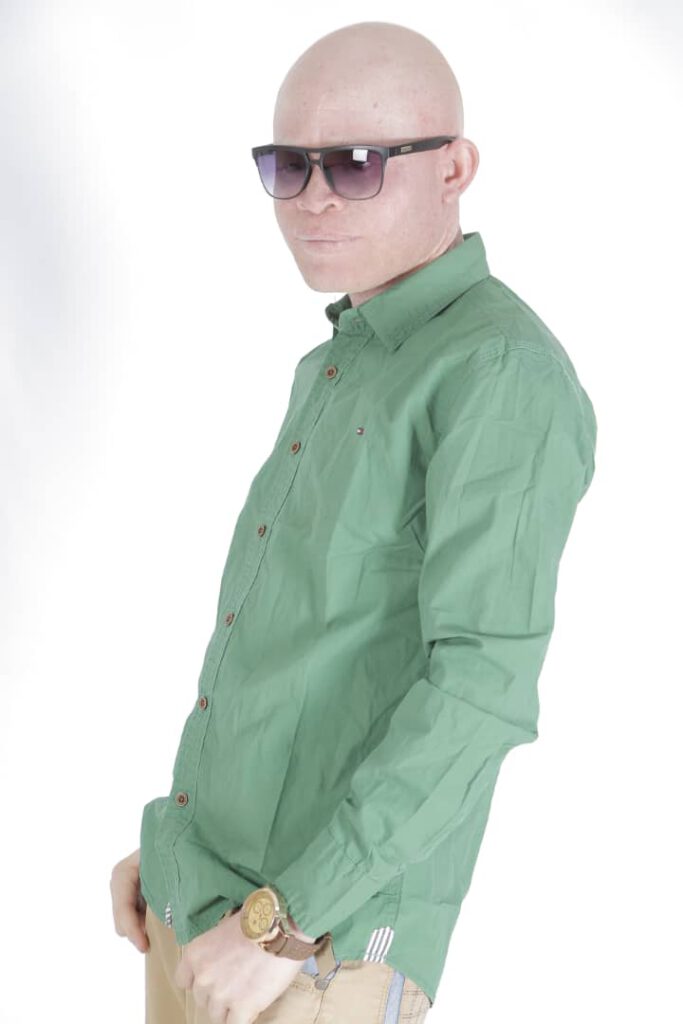 We are glad to announce that John Chiti has been appointed as GOODWILL AMBASSADOR OF THE UNITED NATIONS "Leave No One Behind Africa 2020 Campaign"
Surely his works and personal contribution in supporting the most vulnerable groups in society such as girls, women and persons with disabilities using my art which is music can not go unnoticed. With this opportunity John  would like to advance his position towards the EWEC Global Strategy for Women's, Children's and Adolescents' Health especially those living with albinism and disabilities at large empowering them in their line of duties.
" I am aware, of the many challenges people with disabilities face which are dominated by the isolation and exclusion in society and such I have great passion in supporting the welfare of persons with disabilities as they are powerless to control their own destiny due to lack of access to education, health care, employment and rehabilitation services. I feel It is important to give persons with disabilities a platform through Music so that they can explore their respective talents such as singing, dancing, acting, instrument playing among other skills."  John explained.
John will work with Cheshire Homes Society of Zambia in facilitating the development process of my collaboration with other supporting partners.
AFZ
#thealbinismdream#