Our organization offers education support to children and youths with Albinism. This includes, but is not limited, to paying for their nutritions, boarding, examination fees,  in schools, providing educational materials such as books, pens, text books, mathematical sets and other school requirements.  
Most children with albinism come from broken homes and are mostly brought up by single parents who can't afford to take them to school.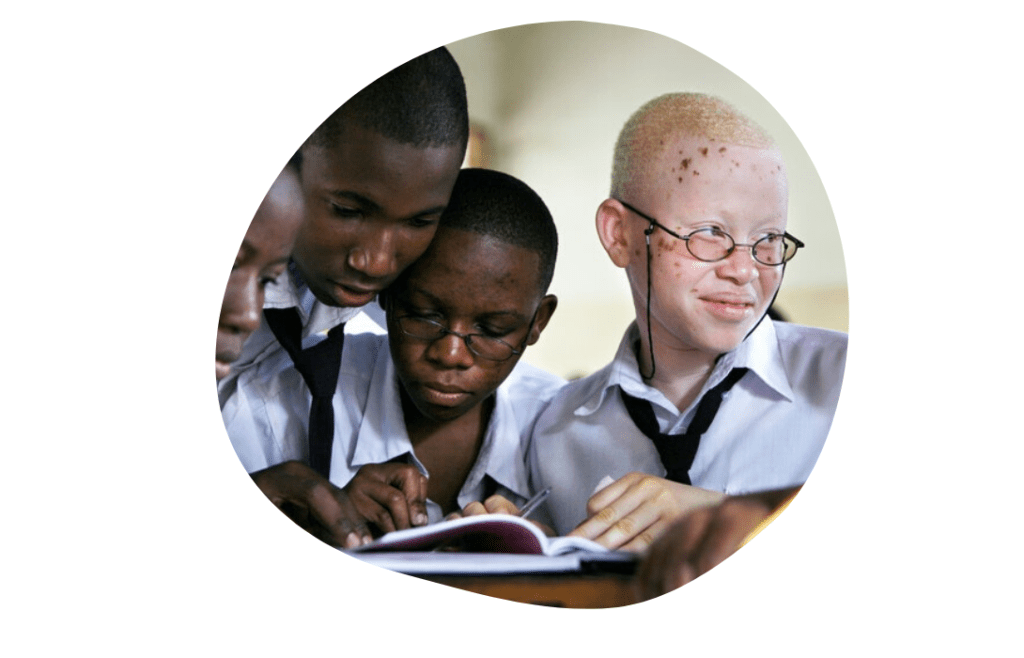 Education support is therefore an ongoing core activity to AFZ and we are glad to see many people who have finished schools and graduated with our support
You can support or contribute to this program by adopting a child with albinism or sponsoring one or two in school. Education is key to success.