Discrimination not Tolerated
Her name is Molly. She is 6 years old. She lives in Kitwe. Her family is proud of her and takes good care of the little princess.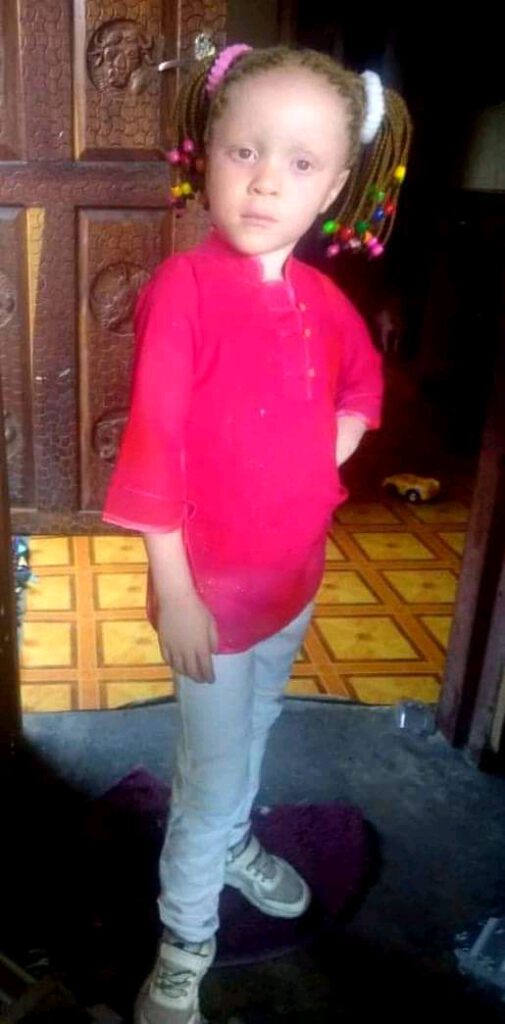 One of the neighbors to this family started behaving discriminatory to Molly. He started shouting and calling her all sorts of names. He would insult her parents and make fun of them for having a child with albinism. At first Molly's parents ignored him as they thought that maybe he was under the influence of alcohol but when his behavior continued the family decided to take action against him. They couldn't tolerate his nonsense behavior.
Christabel who is a proud mother to Molly sued this man as he was violeting the rights of her child and disturbing their peace. The matter was taken to bulangililo local court within kitwe and 3 sessions were held.
The first hearing the sacastic neighbor pleaded not guilty and denied the charges. He thought he had gotten away with the case but during the other sessions when witnesses came forward to explain how cruel this man has been to the child because she has albinism. We are glad to announce that the man was found guilty and on the 2nd of June the judge fined him an amount of k5,000 ( five thousand kwacha) which he must pay to Molly and her family failure to which he will be jailed.
The judge cartigolocaly rebuked  him and warned him that if he ever repeat he will face stiffer punishment. The man was humbled by the court as he wondered where he will get the money to pay.
Let this be a lessons to all. Any discrimination or violation of any right of persons with albinism should not be tolerated. We encourage parents to be vigilant and take necessary action to report any discrimination against their children. Children like Molly may not have the power to stand or speak for themselves but depend on you to defend them. Be it in schools, workplaces or community let's stand and report any violation of human right to relevant authorities.
AFZ
#thealbinismdream#