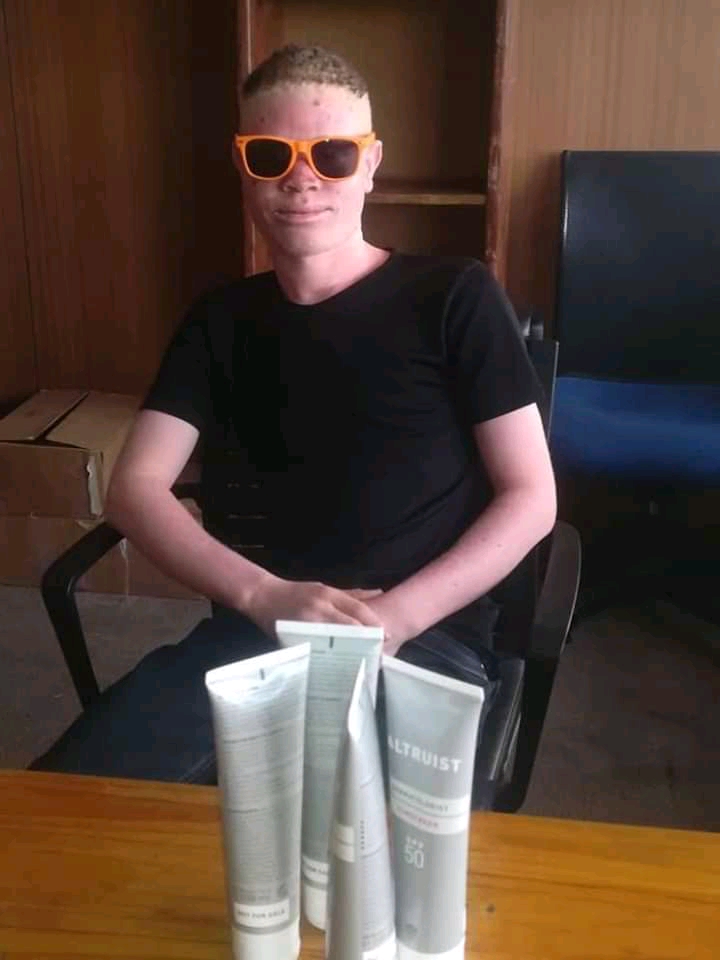 "How are you father?
You know what I have something in mind.
I have been asking. Myself are you really my real father?
because you don't care about me or even care to know how I am managing to live,
is it because I am different from my brothers?
,what kind of a father are you
who doesn't care about your child?
Anyway may the God you pray bless you for me"
Your son Gift
He came to collect sunscreen at our office and he told me about the letter he wrote to his father when I asked how he was doing
"my mom is divorced and she doesn't work. She is struggling to send me to school" he said.
I asked him why he wrote this letter to his father
"my father is a pastor but I was told that he refused me because am Albino. He now stays in Ndola but does not support me. I think what I was told about him is true"
"did he respond to your massage?"
I asked him
" No, he has never answered my questions"
" Do you have any childhood memories of you and your dad playing or living together?"
"Not a single memory. We have never lived together and that's why I think it's true that he rejected me when I was born" he answered.
"did you try to go where he stays and talk to him face to face?"
" yes I tried but he said visiting him is not possible"
" so what do you need?"
" I just need support with my education, I really want to finish school. Am writing my grade 9 this year"
I encouraged him not to give up and assured him that our organization will try by all means to support him.
Call or whatsApp us on +260969629952 or email us at afzlusaka@gmail.com
Many children with albinism are rejected by their fathers who even refuse to be responsible because they are born with albinism
AFZ
#thealbinismdream